MalwareBazaar Database
You are currently viewing the MalwareBazaar entry for SHA256 cbe84e2c523fd51dabb1365df50415ffc51f8159c36798061742f08ba5d31b9b. While MalwareBazaar tries to identify whether the sample provided is malicious or not, there is no guarantee that a sample in MalwareBazaar is malicious.
Database Entry
---
SHA256 hash:

cbe84e2c523fd51dabb1365df50415ffc51f8159c36798061742f08ba5d31b9b

SHA3-384 hash:

7cebbe20a6c1982eb1485128e9eccd571e37c73df074b88ca7c471d0e60902aa1ca8b502ed9d604999e0cd3210c70550

SHA1 hash:

705c25adbdb7b805e47566540b3804eba178e7da

MD5 hash:

cf8b307caa943326ee808bb3cb02deee

humanhash:

two-jig-east-table

File name:
_2201S_BUSAN_HOCHIMINH_.xlsx
Download:
download sample
Signature

Loki

File size:
191'736 bytes
First seen:
2022-02-10 05:50:27 UTC
Last seen:
2022-02-10 14:25:59 UTC
File type:
xlsx
MIME type:
application/encrypted
ssdeep

3072:W3x5yiKm7/AJj6GEOux8NBVuVnDcq3QT0PyYC9v1EFVW3NdR31od+xXfwsRYXn0D:uam7/AJ6GsWBVuV4MaB9voVWdT3iWPws

TLSH

T1DB14126E72932523F1A212321102436A9D79FD5A7E379178A6387FCC9EBF5C925B0E40

Reporter
@abuse_ch
Tags:
Loki

VelvetSweatshop

xlsx
Office OLE Information
---
This malware samples appears to be an Office document. The following table provides more information about this document using oletools and oledump.
OLE dump
Sections: 6
Detection: VelvetSweatshop
The following OLE sections have been found using oledump:
| Section ID | Section size | Section name |
| --- | --- | --- |
| 1 | 64 bytes | DataSpaces/DataSpaceInfo/StrongEncryptionDataSpace |
| 2 | 112 bytes | DataSpaces/DataSpaceMap |
| 3 | 208 bytes | DataSpaces/TransformInfo/StrongEncryptionTransform/Primary |
| 4 | 76 bytes | DataSpaces/Version |
| 5 | 185080 bytes | EncryptedPackage |
| 6 | 224 bytes | EncryptionInfo |
Intelligence
---
File Origin
Origin country :
DE
Mail intelligence
No data
Vendor Threat Intelligence
Searching for synchronization primitives
Сreating synchronization primitives
Sending a custom TCP request
Creating a file in the %temp% directory
Reading critical registry keys
Creating a file in the %AppData% subdirectories
Moving a file to the %AppData% subdirectory
Enabling the 'hidden' option for recently created files
Unauthorized injection to a recently created process by context flags manipulation
Stealing user critical data
Query of malicious DNS domain
Sending an HTTP GET request to an infection source by exploiting the app vulnerability
Creating a process from a recently created file
Sending an HTTP POST request to an infection source
File Type:
OOXML Excel File with Embedding Objects in Encrypted Excel File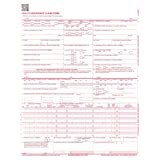 Tags:
control.exe
embedequation
exploit
shell32.dll
shellcode
VelvetSweatshop
Macro Execution Coercion
Detected a document that appears to social engineer the user into activating embedded logic.
Document With No Content
Document contains little or no semantic information.
Classification:
troj.spyw.expl.evad
Antivirus detection for URL or domain
C2 URLs / IPs found in malware configuration
Drops PE files to the user root directory
Found evasive API chain (may stop execution after reading information in the PEB, e.g. number of processors)
Found malware configuration
Injects a PE file into a foreign processes
Machine Learning detection for dropped file
Malicious sample detected (through community Yara rule)
Multi AV Scanner detection for domain / URL
Multi AV Scanner detection for dropped file
Multi AV Scanner detection for submitted file
Office equation editor drops PE file
Office equation editor starts processes (likely CVE 2017-11882 or CVE-2018-0802)
Sigma detected: Droppers Exploiting CVE-2017-11882
Sigma detected: EQNEDT32.EXE connecting to internet
Sigma detected: Execution from Suspicious Folder
Sigma detected: File Dropped By EQNEDT32EXE
Snort IDS alert for network traffic (e.g. based on Emerging Threat rules)
Tries to harvest and steal browser information (history, passwords, etc)
Tries to harvest and steal ftp login credentials
Tries to harvest and steal Putty / WinSCP information (sessions, passwords, etc)
Tries to steal Mail credentials (via file / registry access)
Tries to steal Mail credentials (via file registry)
Yara detected aPLib compressed binary
Threat name:
Document-Office.Exploit.CVE-2017-11882
First seen:
2022-02-10 02:54:10 UTC
AV detection:
18 of 42 (42.86%)
Tags:
family:lokibot
collection
spyware
stealer
trojan
Checks processor information in registry
Enumerates system info in registry
Modifies Internet Explorer settings
Modifies data under HKEY_USERS
Suspicious behavior: AddClipboardFormatListener
Suspicious use of AdjustPrivilegeToken
Suspicious use of SetWindowsHookEx
Suspicious use of WriteProcessMemory
Enumerates physical storage devices
Drops file in Windows directory
Suspicious use of SetThreadContext
Accesses Microsoft Outlook profiles
Reads user/profile data of web browsers
Uses the VBS compiler for execution
Blocklisted process makes network request
C2 Extraction:
http://asiaoil.bar//bobby/five/fre.php
http://kbfvzoboss.bid/alien/fre.php
http://alphastand.trade/alien/fre.php
http://alphastand.win/alien/fre.php
http://alphastand.top/alien/fre.php

File information
---
The table below shows additional information about this malware sample such as delivery method and external references.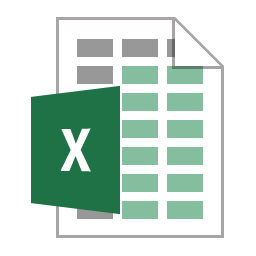 xlsx cbe84e2c523fd51dabb1365df50415ffc51f8159c36798061742f08ba5d31b9b
(this sample)
Delivery method
Distributed via e-mail attachment