MalwareBazaar Database
You are currently viewing the MalwareBazaar entry for SHA256 bcb53af88c2eb7a3e04c8874854a6c4fc0a2b9890ed39cc4bc9c1f7ef6380563. While MalwareBazaar tries to identify whether the sample provided is malicious or not, there is no guarantee that a sample in MalwareBazaar is malicious.
Database Entry
---
SHA256 hash:

bcb53af88c2eb7a3e04c8874854a6c4fc0a2b9890ed39cc4bc9c1f7ef6380563

SHA3-384 hash:

f80a70051ca79bd65585dff9c941f04dfa125cc3075f3974f72e4f225ad26c7237cde172f5e5fbb66517f8a504994c19

SHA1 hash:

eedb1bbdc50095d087ac9fd3eb0e4695217c6d0d

MD5 hash:

bf1a84bcee85983c92040cc52a43dd17

humanhash:

louisiana-romeo-sweet-utah

File name:
Documento.xls
Download:
download sample
Signature

Heodo

File size:
40'960 bytes
First seen:
2022-05-12 09:28:02 UTC
Last seen:
Never
File type:
xls
MIME type:
application/vnd.ms-excel
ssdeep

768:pkZKpb8rGYrMPe3q7Q0XV5xtezEs/68/dgAdCBn9kC+xbqc6q+otrvEVLcAI:p+Kpb8rGYrMPe3q7Q0XV5xtezEsi8/d5

TLSH

T1E103834ABA5AC85DF925C73548E743E9B362FC105F6B0B873645B3657FF89A04A0320B

Reporter
@adrian__luca
Tags:
Emotet Heodo

xls
Office OLE Information
---
This malware samples appears to be an Office document. The following table provides more information about this document using oletools and oledump.
OLE id
OLE dump
The following OLE sections have been found using oledump:
| Section ID | Section size | Section name |
| --- | --- | --- |
| 1 | 4096 bytes | DocumentSummaryInformation |
| 2 | 4096 bytes | SummaryInformation |
| 3 | 31001 bytes | Workbook |
OLE vba
| Type | Keyword | Description |
| --- | --- | --- |
| AutoExec | Auto_Open | Runs when the Excel Workbook is opened |
| Suspicious | Hex Strings | Hex-encoded strings were detected, may be used to obfuscate strings (option --decode to see all) |
| Suspicious | Base64 Strings | Base64-encoded strings were detected, may be used to obfuscate strings (option --decode to see all) |
| Suspicious | XLM macro | XLM macro found. It may contain malicious code |
Intelligence
---
File Origin
Origin country :

FR
Mail intelligence
No data
Vendor Threat Intelligence
Analysis date:
2022-05-12 09:28:17 UTC
Note:
ANY.RUN is an interactive sandbox that analyzes all user actions rather than an uploaded sample
File type:
application/vnd.ms-excel
Сreating synchronization primitives
Creating a process with a hidden window
Moving a recently created file
Sending a custom TCP request by exploiting the app vulnerability
Launching a process by exploiting the app vulnerability
File Type:
Legacy Excel File
www.itesmeitic.com
WorkBook
Tags:
greyware
macros
macros-on-open
packed
regsvr32
Autostarting Excel Macro Sheet
Excel contains Macrosheet logic that will trigger automatically upon document open.
Threat name:
Document-Excel.Trojan.Emotet
First seen:
2022-05-12 07:50:29 UTC
AV detection:
20 of 41 (48.78%)
Tags:
family:emotet
banker
macro
trojan
xlm
Checks processor information in registry
Enumerates system info in registry
Modifies Internet Explorer settings
Suspicious behavior: AddClipboardFormatListener
Suspicious behavior: EnumeratesProcesses
Suspicious use of SetWindowsHookEx
Suspicious use of WriteProcessMemory
Process spawned unexpected child process
Dropper Extraction:
https://www.itesmeitic.com/term/IFjx5ElE0ldr8wDDHjub/

Threat name:
Malicious File
YARA Signatures
---
MalareBazaar uses YARA rules from several public and non-public repositories, such as Malpedia. Those are being matched against malware samples uploaded to MalwareBazaar as well as against any suspicious proccess dumps they may create. Please note that only results from TLP:WHITE rules are being displayeyd.
| | |
| --- | --- |
| Rule name: | Qbot |
| Author: | Dhanunjaya |
| Description: | Yara Rule to Detect Qbot |
| | |
| --- | --- |
| Rule name: | SUSP_Excel4Macro_AutoOpen |
| Author: | John Lambert @JohnLaTwC |
| Description: | Detects Excel4 macro use with auto open / close |
File information
---
The table below shows additional information about this malware sample such as delivery method and external references.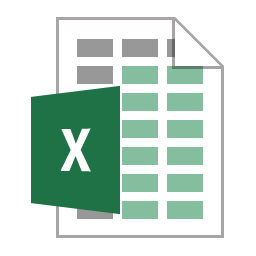 xls bcb53af88c2eb7a3e04c8874854a6c4fc0a2b9890ed39cc4bc9c1f7ef6380563
(this sample)
Delivery method
Distributed via e-mail attachment