MalwareBazaar Database
You are currently viewing the MalwareBazaar entry for SHA256 6f8f1b26324ea0f3f566fbdcb4a61eb92d054ccf0300c52b3549c774056b8f02. While MalwareBazaar tries to identify whether the sample provided is malicious or not, there is no guarantee that a sample in MalwareBazaar is malicious.
Database Entry
---
SHA256 hash:

6f8f1b26324ea0f3f566fbdcb4a61eb92d054ccf0300c52b3549c774056b8f02

SHA3-384 hash:

f79866caf1d74d41dc895b1be1f4cae4895c6521a0b75f925e358a6c5b0441dfb2fc3a60e7e5de002f6c412db8fef1b0

SHA1 hash:

ae7e4df26092d9acf01b732c8144f0170ccc6556

MD5 hash:

40425d09e54ff26289dd074649f0cad9

humanhash:

west-alabama-fish-connecticut

File name:
40425d09e54ff26289dd074649f0cad9
Download:
download sample
Signature

Dridex

File size:
728'064 bytes
First seen:
2021-07-14 17:53:42 UTC
Last seen:
Never
File type:
xlsx
MIME type:
application/vnd.ms-excel
ssdeep

12288:IRYbXrlUc6XS/CwRl+4MW1H5onZHBDznxcp/c0UGtkbByxlFYd2Drpkk:LUc6EjDMW1UrDjxcNcfgZI2

TLSH

T114F448E5ABA4CDB5EB01C1718C9D1A586374CC118A49AFC77255B03CFF3BB798E88186

Reporter
@zbetcheckin
Tags:
Dridex

excel

xlsx
Office OLE Information
---
This malware samples appears to be an Office document. The following table provides more information about this document using oletools and oledump.
OLE id
Maldoc score: 19
Application name is Microsoft Excel
Office document is in OLE format
Office document contains VBA Macros
OLE dump
The following OLE sections have been found using oledump:
| Section ID | Section size | Section name |
| --- | --- | --- |
| 1 | 114 bytes | CompObj |
| 2 | 256 bytes | DocumentSummaryInformation |
| 3 | 268 bytes | SummaryInformation |
| 4 | 711057 bytes | Workbook |
| 5 | 422 bytes | _VBA_PROJECT_CUR/PROJECT |
| 6 | 62 bytes | _VBA_PROJECT_CUR/PROJECTwm |
| 7 | 977 bytes | _VBA_PROJECT_CUR/VBA/Sheet1 |
| 8 | 2109 bytes | _VBA_PROJECT_CUR/VBA/ThisWorkbook |
| 9 | 2623 bytes | _VBA_PROJECT_CUR/VBA/_VBA_PROJECT |
| 10 | 515 bytes | _VBA_PROJECT_CUR/VBA/dir |
OLE vba
| Type | Keyword | Description |
| --- | --- | --- |
| AutoExec | WorkBook_Open | Runs when the Excel Workbook is opened |
| Suspicious | Environ | May read system environment variables |
| Suspicious | Write | May write to a file (if combined with Open) |
| Suspicious | CreateTextFile | May create a text file |
| Suspicious | Shell | May run an executable file or a system command |
| Suspicious | Wscript.Shell | May run an executable file or a system command |
| Suspicious | CreateObject | May create an OLE object |
| Suspicious | Chr | May attempt to obfuscate specific strings (use option --deobf to deobfuscate) |
| Suspicious | Exec | May run an executable file or a system |
| Suspicious | Hex Strings | Hex-encoded strings were detected, may be used to obfuscate strings (option --decode to see all) |
Intelligence
---
File Origin
Origin country :

US
Mail intelligence
No data
Vendor Threat Intelligence
File name:
40425d09e54ff26289dd074649f0cad9
Analysis date:
2021-07-14 17:55:44 UTC
Note:
ANY.RUN is an interactive sandbox that analyzes all user actions rather than an uploaded sample
File type:
application/vnd.openxmlformats-officedocument.spreadsheetml.sheet
File Type:
Legacy Excel File with Macro
edibleupcountry.com
WorkBook
Macro with Startup Hook
Detected macro logic that will automatically execute on document open. Most malware contains some execution hook.
Macro with File System Write
Detected macro logic that can write data to the file system.
Macro Contains Suspicious String
Detected a macro with a suspicious string. Suspicious strings include privileged function calls, obfuscations, odd registry keys, etc...
InQuest Machine Learning
An InQuest machine-learning model classified this macro as potentially malicious.
Classification:
troj.expl.evad
C2 URLs / IPs found in malware configuration
Detected unpacking (changes PE section rights)
Detected unpacking (overwrites its own PE header)
Document contains an embedded VBA macro which may execute processes
Document contains an embedded VBA macro with suspicious strings
Document exploit detected (creates forbidden files)
Document exploit detected (process start blacklist hit)
Found malware configuration
Machine Learning detection for dropped file
Machine Learning detection for sample
Microsoft Office creates scripting files
Multi AV Scanner detection for dropped file
Multi AV Scanner detection for submitted file
Office document tries to convince victim to disable security protection (e.g. to enable ActiveX or Macros)
Sigma detected: Microsoft Office Product Spawning Windows Shell
Tries to delay execution (extensive OutputDebugStringW loop)
Tries to detect sandboxes / dynamic malware analysis system (file name check)
Tries to detect virtualization through RDTSC time measurements
Uses known network protocols on non-standard ports
Yara detected Dridex unpacked file
Threat name:
Script.Infostealer.Dridex
First seen:
2021-07-14 17:54:05 UTC
AV detection:
10 of 46 (21.74%)
Tags:
family:dridex
botnet:22202
botnet
evasion
loader
trojan
Checks processor information in registry
Enumerates system info in registry
Modifies Internet Explorer settings
Suspicious behavior: AddClipboardFormatListener
Suspicious use of FindShellTrayWindow
Suspicious use of SetWindowsHookEx
Suspicious use of WriteProcessMemory
Office loads VBA resources, possible macro or embedded object present
Checks whether UAC is enabled
Blocklisted process makes network request
Process spawned unexpected child process
C2 Extraction:
202.29.60.34:443
66.175.217.172:13786
78.46.78.42:9043

Threat name:
Malicious File
YARA Signatures
---
MalareBazaar uses YARA rules from several public and non-public repositories, such as Malpedia. Those are being matched against malware samples uploaded to MalwareBazaar as well as against any suspicious proccess dumps they may create. Please note that only results from TLP:WHITE rules are being displayeyd.
File information
---
The table below shows additional information about this malware sample such as delivery method and external references.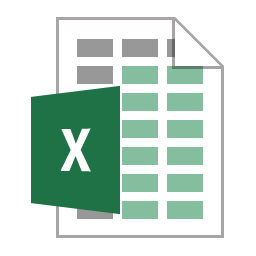 xlsx 6f8f1b26324ea0f3f566fbdcb4a61eb92d054ccf0300c52b3549c774056b8f02
(this sample)