MalwareBazaar Database
You are currently viewing the MalwareBazaar entry for SHA256 6c92ed33934d5a604f57aac4ff33252720354285291791bed88b6f3f15b9631d. While MalwareBazaar tries to identify whether the sample provided is malicious or not, there is no guarantee that a sample in MalwareBazaar is malicious.
Database Entry
---
SHA256 hash:

6c92ed33934d5a604f57aac4ff33252720354285291791bed88b6f3f15b9631d

SHA3-384 hash:

1bedaef918069119f5a741d5de52bf8d026ec685b67dd3e45a2f8430316cbbe574c9eb832f8ca4809b9e7d3bdf68df8d

SHA1 hash:

f2dbad3686195f07db9bac1aa7eba45120069ded

MD5 hash:

18d6c58d438aa199c43cec6503ae2a6c

humanhash:

shade-red-seventeen-speaker

File name:
Marine Tiger.xlsm
Download:
download sample
Signature

AgentTesla

File size:
13'677 bytes
First seen:
2021-02-08 07:11:28 UTC
Last seen:
Never
File type:
xlsm
MIME type:
application/vnd.openxmlformats-officedocument.spreadsheetml.sheet
ssdeep

192:HePPN4twKo8V99pSKCxW9KBIYU0mT2+QOUSp+Qak1Y5t0SQxizT3W7+p+1iTvVp+:HeHNSVV9GKCZBILhTBY4D9SQITMaT2

TLSH

0D52AE5A82C37559EB27D83A41880B73F91570D49267CBBD2D08660A7B127EB47CA0CB

Reporter
@abuse_ch
Tags:
AgentTesla

exe

xlsm
Malspam distributing AgentTesla:
HELO: oceantankers.com.sg
Sending IP: 45.137.20.42
From: Ocean Tankers Spore <operations@oceantankers.com.sg>
Reply-To: transmarinemalayssia@yahoo.com
Subject: Marine Tiger - AGENCY APPOINTMENT
Attachment: Marine Tiger.xlsm
AgentTesla payload URL:
http://unitranship.in/pWfS5sMI9kWirEK.exe
AgentTesla SMTP exfil server:
mail.devxico.com:587
AgentTesla SMTP exfil email address:
hgonzalez@devxico.com
Office OLE Information
---
This malware samples appears to be an Office document. The following table provides more information about this document using oletools and oledump.
OLE id
OLE dump
The following OLE sections have been found using oledump:
| Section ID | Section size | Section name |
| --- | --- | --- |
| A1 | 410 bytes | PROJECT |
| A2 | 62 bytes | PROJECTwm |
| A3 | 991 bytes | VBA/Sheet1 |
| A4 | 3911 bytes | VBA/ThisWorkbook |
| A5 | 2626 bytes | VBA/_VBA_PROJECT |
| A6 | 1619 bytes | VBA/__SRP_0 |
| A7 | 201 bytes | VBA/__SRP_1 |
| A8 | 788 bytes | VBA/__SRP_2 |
| A9 | 230 bytes | VBA/__SRP_3 |
| A10 | 515 bytes | VBA/dir |
OLE vba
| Type | Keyword | Description |
| --- | --- | --- |
| AutoExec | Workbook_Open | Runs when the Excel Workbook is opened |
| Suspicious | Shell | May run an executable file or a system command |
| Suspicious | WScript.Shell | May run an executable file or a system command |
| Suspicious | Run | May run an executable file or a system command |
| Suspicious | CreateObject | May create an OLE object |
| Suspicious | Chr | May attempt to obfuscate specific strings (use option --deobf to deobfuscate) |
| Suspicious | Hex Strings | Hex-encoded strings were detected, may be used to obfuscate strings (option --decode to see all) |
Intelligence
---
File Origin
Origin country :

FR
Mail intelligence
Vendor Threat Intelligence
File name:
Marine Tiger.xlsm
Analysis date:
2021-02-08 07:14:40 UTC
Tags:
macros
macros-on-open
generated-doc
Note:
ANY.RUN is an interactive sandbox that analyzes all user actions rather than an uploaded sample
File type:
application/vnd.ms-excel.sheet.macroEnabled.12
Running batch commands by exploiting the app vulnerability
File Type:
Excel File with Macro
Macro with Startup Hook
Detected macro logic that will automatically execute on document open. Most malware contains some execution hook.
Macro Contains Suspicious String
Detected a macro with a suspicious string. Suspicious strings include privileged function calls, obfuscations, odd registry keys, etc...
Document With No Content
Document contains little or no semantic information.
Document contains an embedded VBA macro which may execute processes
Document contains an embedded VBA macro with suspicious strings
Document contains an embedded VBA with functions possibly related to WSH operations (process, registry, environment, or keystrokes)
Document contains an embedded VBA with hexadecimal encoded strings
Document exploit detected (process start blacklist hit)
Machine Learning detection for sample
Multi AV Scanner detection for submitted file
Sigma detected: Microsoft Office Product Spawning Windows Shell
Uses schtasks.exe or at.exe to add and modify task schedules
Threat name:
Script-Macro.Trojan.Valyria
First seen:
2021-02-08 02:23:25 UTC
AV detection:
16 of 29 (55.17%)
Checks processor information in registry
Enumerates system info in registry
Modifies Internet Explorer settings
Suspicious behavior: AddClipboardFormatListener
Suspicious use of SetWindowsHookEx
Suspicious use of WriteProcessMemory
Office loads VBA resources, possible macro or embedded object present
Process spawned unexpected child process
Threat name:
Malicious File
YARA Signatures
---
MalareBazaar uses YARA rules from several public and non-public repositories, such as Malpedia. Those are being matched against malware samples uploaded to MalwareBazaar as well as against any suspicious proccess dumps they may create. Please note that only results from TLP:WHITE rules are being displayeyd.
| | |
| --- | --- |
| Rule name: | SharedStrings |
| Author: | Katie Kleemola |
| Description: | Internal names found in LURK0/CCTV0 samples |
| | |
| --- | --- |
| Rule name: | UAC_bypass_bin_mem |
| Author: | James_inthe_box |
| Description: | UAC bypass in files like avemaria |
File information
---
The table below shows additional information about this malware sample such as delivery method and external references.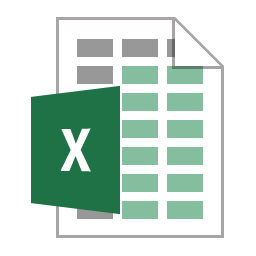 xlsm 6c92ed33934d5a604f57aac4ff33252720354285291791bed88b6f3f15b9631d
(this sample)
Delivery method
Distributed via e-mail attachment