MalwareBazaar Database
You are currently viewing the MalwareBazaar entry for SHA256 0bb184f9c3e9cda4571bd806b90dbda484c331d9dce7af784405fd211f6c71c4. While MalwareBazaar tries to identify whether the sample provided is malicious or not, there is no guarantee that a sample in MalwareBazaar is malicious.
Database Entry
---
SHA256 hash:

0bb184f9c3e9cda4571bd806b90dbda484c331d9dce7af784405fd211f6c71c4

SHA3-384 hash:

f240fea4270b07308ec6ff8e114a4b0ee25427bd68fc24b77623d7621ba43d84fb32edea3567b4169f7b39ff54088353

SHA1 hash:

45b3ef65a4dabdbbefec603fe3dca9bfb1c5c643

MD5 hash:

5acc6f1ff8366ddc895392da4e6a50e3

humanhash:

mars-enemy-fifteen-hawaii

File name:
Documento.xlsm
Download:
download sample
Signature

Heodo

File size:
214'313 bytes
First seen:
2022-02-24 12:33:22 UTC
Last seen:
Never
File type:
xlsm
MIME type:
application/vnd.openxmlformats-officedocument.spreadsheetml.sheet
ssdeep

6144:CMyysPlevgOrNeduXWNOYYYYYYYYYYYYYYYYYYYYYY1:RyrPU4xduGO

TLSH

T1FD24AE1B5C0EDFA7D148C3F67F430CAE6B8B1758A99039FA01A22ECF6F8855259C541E

Reporter
@adrian__luca
Tags:
Emotet Heodo

xlsm
Intelligence
---
File Origin
Origin country :

FR
Mail intelligence
No data
Vendor Threat Intelligence
File name:
Documento.xlsm
Analysis date:
2022-02-24 12:33:56 UTC
Note:
ANY.RUN is an interactive sandbox that analyzes all user actions rather than an uploaded sample
File type:
application/vnd.ms-excel.sheet.macroEnabled.12
Сreating synchronization primitives
Creating a process with a hidden window
Moving a recently created file
Sending a custom TCP request
Sending an HTTP GET request
Enabling autorun with the standard Software\Microsoft\Windows\CurrentVersion\Run registry branch
Sending a custom TCP request by exploiting the app vulnerability
Launching a process by exploiting the app vulnerability
File Type:
OOXML Excel File with Excel4Macro
https://www.swaong.com/assets/VV4/
sharedStrings.xml
Tags:
control.exe
evasive
greyware
keylogger
macros-on-open
packed
regsvr32
shell32.dll
Macro Execution Coercion
Detected a document that appears to social engineer the user into activating embedded logic.
Autostarting Excel Macro Sheet
Excel contains Macrosheet logic that will trigger automatically upon document open.
Anomalous Macrosheet Path
Microsoft Excel spreadsheet references a macrosheet with a non-standard path. A potentially evasive tactic.
Classification:
troj.expl.evad
Antivirus detection for URL or domain
C2 URLs / IPs found in malware configuration
Document exploit detected (creates forbidden files)
Document exploit detected (drops PE files)
Document exploit detected (process start blacklist hit)
Document exploit detected (UrlDownloadToFile)
Drops PE files to the user root directory
Found Excel 4.0 Macro with suspicious formulas
Found malicious Excel 4.0 Macro
Found malware configuration
Hides that the sample has been downloaded from the Internet (zone.identifier)
Multi AV Scanner detection for domain / URL
Multi AV Scanner detection for submitted file
Office document tries to convince victim to disable security protection (e.g. to enable ActiveX or Macros)
Office process drops PE file
Sigma detected: Microsoft Office Product Spawning Windows Shell
Sigma detected: Regsvr32 Command Line Without DLL
Sigma detected: Regsvr32 Network Activity
System process connects to network (likely due to code injection or exploit)
Threat name:
Document-Word.Downloader.Encdoc
First seen:
2022-02-23 17:37:42 UTC
AV detection:
16 of 28 (57.14%)
Tags:
family:emotet
botnet:epoch4
banker
macro
trojan
xlm
Checks processor information in registry
Enumerates system info in registry
Modifies Internet Explorer settings
Suspicious behavior: AddClipboardFormatListener
Suspicious behavior: EnumeratesProcesses
Suspicious use of SetWindowsHookEx
Suspicious use of WriteProcessMemory
Drops file in System32 directory
Process spawned unexpected child process
C2 Extraction:
135.148.121.246:8080
213.190.4.223:7080
175.107.196.192:80
46.55.222.11:443
153.126.203.229:8080
138.185.72.26:8080
45.118.135.203:7080
107.182.225.142:8080
195.154.133.20:443
79.172.212.216:8080
129.232.188.93:443
50.30.40.196:8080
131.100.24.231:80
58.227.42.236:80
216.158.226.206:443
45.118.115.99:8080
51.254.140.238:7080
173.212.193.249:8080
110.232.117.186:8080
81.0.236.90:443
158.69.222.101:443
103.75.201.2:443
185.157.82.211:8080
176.104.106.96:8080
82.165.152.127:8080
156.67.219.84:7080
212.237.17.99:8080
178.128.83.165:80
162.243.175.63:443
45.142.114.231:8080
103.134.85.85:80
178.79.147.66:8080
31.24.158.56:8080
103.75.201.4:443
217.182.143.207:443
159.8.59.82:8080
164.68.99.3:8080
209.126.98.206:8080
207.38.84.195:8080
119.235.255.201:8080
212.24.98.99:8080
212.237.56.116:7080
50.116.54.215:443
45.176.232.124:443
203.114.109.124:443

Dropper Extraction:
https://www.swaong.com/assets/VV4/

Threat name:
Malicious File
YARA Signatures
---
MalareBazaar uses YARA rules from several public and non-public repositories, such as Malpedia. Those are being matched against malware samples uploaded to MalwareBazaar as well as against any suspicious proccess dumps they may create. Please note that only results from TLP:WHITE rules are being displayeyd.
File information
---
The table below shows additional information about this malware sample such as delivery method and external references.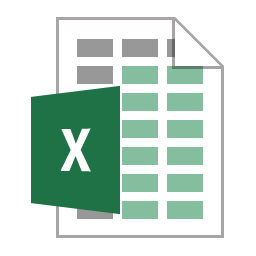 xlsm 0bb184f9c3e9cda4571bd806b90dbda484c331d9dce7af784405fd211f6c71c4
(this sample)
Delivery method
Distributed via e-mail attachment