MalwareBazaar Database
You are currently viewing the MalwareBazaar entry for SHA256 b2716ac6169dc9ab6107117a9f88e4e30b1dd8cf7563f26cfec15ed3ee0fd2e0. While MalwareBazaar tries to identify whether the sample provided is malicious or not, there is no guarantee that a sample in MalwareBazaar is malicious.
Database Entry
---
SHA256 hash:

b2716ac6169dc9ab6107117a9f88e4e30b1dd8cf7563f26cfec15ed3ee0fd2e0

SHA3-384 hash:

db21a2d218ab83d8d1f71710a264f5a0205b377dc858800deb306ce73423012308748b768f77d2556b5f6ab5ba1b5bca

SHA1 hash:

2c3a07752cb73e1b0bd80f2b6554f0ec4bed2ba8

MD5 hash:

03b1061e0a0cdf717e60708f1051d156

humanhash:

massachusetts-butter-michigan-idaho

File name:
Pago Factura.xls
Download:
download sample
Signature

Loki

File size:
163'840 bytes
First seen:
2020-06-30 17:35:59 UTC
Last seen:
2020-06-30 18:48:48 UTC
File type:
xls
MIME type:
application/vnd.ms-excel
ssdeep

3072:pCxEtjPOtioVjDGUU1qfDlaGGx+cL2QnAxObOATXjNALPsDnKS27Xd6hotbFFRFq:AxEtjPOtioVjDGUU1qfDlavx+W2QnAto

TLSH

77F3BF917281D8DADA5847344CE6C7E62723FC545F6A87CB3248F32F2E7678099C3686

Reporter
@abuse_ch
Tags:
Loki

xls
Malspam distributing Loki:
HELO: 3grobotics.com.mx
Sending IP: 162.245.96.42
From: Juan <sgarcia@ferremayoreo.com.mx>
Subject: PAGO
Attachment: Pago Factura.xls
Loki payload URL:
https://protestlabsmovings.es/domry/LIjJHBNFy.exe
Loki C2s:
http://46.21.147.175/FtgPlac/Panel/five/fre.php
http://kbfvzoboss.bid/alien/fre.php
http://alphastand.trade/alien/fre.php
http://alphastand.win/alien/fre.php
http://alphastand.top/alien/fre.php
Yara Signatures
---
| | |
| --- | --- |
| Rule name: | SharedStrings |
| Author: | Katie Kleemola |
| Description: | Internal names found in LURK0/CCTV0 samples |
File information
---
The table below shows additional information about this malware sample such as delivery method and external references.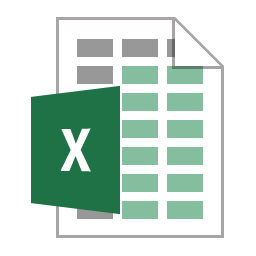 xls b2716ac6169dc9ab6107117a9f88e4e30b1dd8cf7563f26cfec15ed3ee0fd2e0
(this sample)
Delivery method
Distributed via e-mail attachment