MalwareBazaar Database
You are currently viewing the MalwareBazaar entry for SHA256 831518fee7137eb607ad0fd8b629784dd692f981f6060465079945a13dba6c4c. While MalwareBazaar tries to identify whether the sample provided is malicious or not, there is no guarantee that a sample in MalwareBazaar is malicious.
Database Entry
---
SHA256 hash:

831518fee7137eb607ad0fd8b629784dd692f981f6060465079945a13dba6c4c

SHA3-384 hash:

34a73d798d249398bd2d6eb65c830d2067675ab410fcedb1a8f9b48a85a4ddb1894ea6eee4796bf7fbea00dc4ca095fb

SHA1 hash:

da919b490b8192eab7c577b4a85337d09eb56a9e

MD5 hash:

d0cd467a481799f5dc06a498e24ff4ad

humanhash:

four-sweet-pasta-texas

File name:
Contract - Wipak Oy.xlsx
Download:
download sample
Signature

AgentTesla

File size:
2'819'080 bytes
First seen:
2022-08-05 09:29:51 UTC
Last seen:
Never
File type:
xlsx
MIME type:
application/vnd.openxmlformats-officedocument.spreadsheetml.sheet
ssdeep

49152:4yFhEeXk7Vs4O7VhPiiw176tK5fpiB+VkAT5H0T9DpZvlfp+INtJz:4uXmijhhPDwNgiBiBuTG1lx+IN3

TLSH

T1DCD53396C4F0AB688E9F1585EEAF7840472FBAC1E1DF8496D054047C37AB19DF222D4E

TrID
60.1% (.XLSX) Excel Microsoft Office Open XML Format document (34000/1/7)
30.9% (.ZIP) Open Packaging Conventions container (17500/1/4)
7.0% (.ZIP) ZIP compressed archive (4000/1)
1.7% (.PG/BIN) PrintFox/Pagefox bitmap (640x800) (1000/1)

Reporter
@TeamDreier
Tags:
AgentTesla

xlsx
Office OLE Information
---
This malware samples appears to be an Office document. The following table provides more information about this document using oletools and oledump.
OLE dump
The following OLE sections have been found using oledump:
| Section ID | Section size | Section name |
| --- | --- | --- |
| A1 | 3008016 bytes | oLE10nATivE |
| A2 | 0 bytes | vd4Gf9eRaIg9JoI2jb8EGtk |
Intelligence
---
File Origin
Origin country :
DK
Mail intelligence
No data
Vendor Threat Intelligence
File name:
Contract - Wipak Oy.xlsx
Analysis date:
2022-08-05 09:31:03 UTC
Tags:
opendir
exploit
CVE-2017-11882
loader
agenttesla
Note:
ANY.RUN is an interactive sandbox that analyzes all user actions rather than an uploaded sample
File type:
application/vnd.openxmlformats-officedocument.spreadsheetml.sheet
Searching for synchronization primitives
Creating a file in the %AppData% directory
Сreating synchronization primitives
Sending a custom TCP request
Sending an HTTP GET request
Using the Windows Management Instrumentation requests
Sending a custom TCP request by exploiting the app vulnerability
Creating a process from a recently created file
Unauthorized injection to a system process
File Type:
OOXML Excel File with Embedding Objects
https://pkusukoharjo.com/giving/qGTGx.exe
dbSYXB9S.Pu6cL
Classification:
troj.expl.evad
.NET source code contains potential unpacker
Allocates memory in foreign processes
Antivirus / Scanner detection for submitted sample
Antivirus detection for URL or domain
Injects a PE file into a foreign processes
Machine Learning detection for dropped file
Machine Learning detection for sample
Malicious sample detected (through community Yara rule)
Multi AV Scanner detection for domain / URL
Multi AV Scanner detection for submitted file
Office equation editor drops PE file
Office equation editor establishes network connection
Office equation editor starts processes (likely CVE 2017-11882 or CVE-2018-0802)
Sigma detected: File Dropped By EQNEDT32EXE
Writes to foreign memory regions
Yara detected Generic Downloader
Threat name:
Document-Office.Exploit.CVE-2017-11882
First seen:
2022-08-04 12:37:28 UTC
AV detection:
15 of 26 (57.69%)
Checks processor information in registry
Enumerates system info in registry
Modifies Internet Explorer settings
Suspicious behavior: AddClipboardFormatListener
Suspicious use of SetWindowsHookEx
Blocklisted process makes network request
Threat name:
Malicious File
File information
---
The table below shows additional information about this malware sample such as delivery method and external references.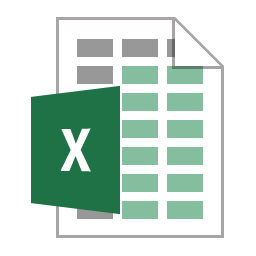 xlsx 831518fee7137eb607ad0fd8b629784dd692f981f6060465079945a13dba6c4c
(this sample)
Delivery method
Distributed via e-mail attachment