MalwareBazaar Database
You are currently viewing the MalwareBazaar entry for SHA256 132f5ce3c879259992351ae90865928ed508f5a76ab3f97ce6cd624ecccb551d. While MalwareBazaar tries to identify whether the sample provided is malicious or not, there is no guarantee that a sample in MalwareBazaar is malicious.
Database Entry
---
SHA256 hash:

132f5ce3c879259992351ae90865928ed508f5a76ab3f97ce6cd624ecccb551d

SHA3-384 hash:

944987c33174c9de9ce8e08ff92c6f0948f86004a51f76849f0e261d80aa9d365d23ffe148022c2f60bfe7742e5df8b0

SHA1 hash:

b3d2b8eaa620398c83ff203c3c705d03dad55288

MD5 hash:

b9d2e20a706f5dccd80cbfca09685732

humanhash:

missouri-charlie-stairway-fix

File name:
MV FORTUNE TRADER.xlsx
Download:
download sample
Signature

Loki

File size:
2'551'296 bytes
First seen:
2021-02-16 06:01:12 UTC
Last seen:
Never
File type:
xlsx
MIME type:
application/encrypted
ssdeep

49152:U86IUlgkJPS53DdEjy8pZ9yrxkhhLIz1Q/1GxtK2qDW0Gq7FrdiiTRWuDchrj:510PSvGyIZUr6hxK1QMG2oW0rBicUB

TLSH

00C5331C7CA2EB46F87D19F486DBD11A4C3AEC21BA849E05A21DB76110377A773CD21E

Reporter
@abuse_ch
Tags:
Loki

VelvetSweatshop

xlsx
Malspam distributing unidentified malware:
HELO: host.yournethost.com
Sending IP: 67.227.240.151
From: Nguyen Quang (Mr) <ops@vosavungtau.com>
Subject: VSL: MV FORTUNE TRADER - ORDER: TKHA-K77180011B
Attachment: MV FORTUNE TRADER.xlsx
Office OLE Information
---
This malware samples appears to be an Office document. The following table provides more information about this document using oletools and oledump.
OLE id
Application name is unknown
Office document is in OLE format
Office document is in encrypted
OLE dump
Sections: 6
Detection: VelvetSweatshop
The following OLE sections have been found using oledump:
| Section ID | Section size | Section name |
| --- | --- | --- |
| 1 | 64 bytes | DataSpaces/DataSpaceInfo/StrongEncryptionDataSpace |
| 2 | 112 bytes | DataSpaces/DataSpaceMap |
| 3 | 200 bytes | DataSpaces/TransformInfo/StrongEncryptionTransform/Primary |
| 4 | 76 bytes | DataSpaces/Version |
| 5 | 2527480 bytes | EncryptedPackage |
| 6 | 224 bytes | EncryptionInfo |
Intelligence
---
File Origin
Origin country :

FR
Mail intelligence
Geo location:

Italy
Vendor Threat Intelligence
File type:
application/vnd.openxmlformats-officedocument.spreadsheetml.sheet
Sending a custom TCP request by exploiting the app vulnerability
File Type:
OOXML Excel File with Embedding Objects in Encrypted Excel File
http://www.day.com/dam/1.0
Microsoft_Office_Word_Macro-Enabled_Document1.docm
Classification:
troj.spyw.expl.evad
Antivirus detection for URL or domain
C2 URLs / IPs found in malware configuration
Detected unpacking (changes PE section rights)
Detected unpacking (overwrites its own PE header)
Drops PE files to the user root directory
Found malware configuration
Machine Learning detection for dropped file
Malicious sample detected (through community Yara rule)
Multi AV Scanner detection for domain / URL
Multi AV Scanner detection for dropped file
Office document tries to convince victim to disable security protection (e.g. to enable ActiveX or Macros)
Office equation editor drops PE file
Office equation editor starts processes (likely CVE 2017-11882 or CVE-2018-0802)
Sigma detected: Droppers Exploiting CVE-2017-11882
Sigma detected: EQNEDT32.EXE connecting to internet
Sigma detected: Executables Started in Suspicious Folder
Sigma detected: Execution in Non-Executable Folder
Sigma detected: File Dropped By EQNEDT32EXE
Sigma detected: Suspicious Program Location Process Starts
Snort IDS alert for network traffic (e.g. based on Emerging Threat rules)
Tries to harvest and steal browser information (history, passwords, etc)
Tries to harvest and steal ftp login credentials
Tries to harvest and steal Putty / WinSCP information (sessions, passwords, etc)
Tries to steal Mail credentials (via file access)
Tries to steal Mail credentials (via file registry)
Yara detected aPLib compressed binary
Threat name:
Document-Office.Trojan.Wacatac
First seen:
2021-02-16 06:02:07 UTC
AV detection:
10 of 47 (21.28%)
Checks processor information in registry
Enumerates system info in registry
Modifies Internet Explorer settings
Suspicious behavior: AddClipboardFormatListener
Suspicious behavior: GetForegroundWindowSpam
Suspicious use of FindShellTrayWindow
Suspicious use of SetWindowsHookEx
Blocklisted process makes network request
YARA Signatures
---
MalareBazaar uses YARA rules from several public and non-public repositories, such as Malpedia. Those are being matched against malware samples uploaded to MalwareBazaar as well as against any suspicious proccess dumps they may create. Please note that only results from TLP:WHITE rules are being displayeyd.
| | |
| --- | --- |
| Rule name: | SharedStrings |
| Author: | Katie Kleemola |
| Description: | Internal names found in LURK0/CCTV0 samples |
| | |
| --- | --- |
| Rule name: | UAC_bypass_bin_mem |
| Author: | James_inthe_box |
| Description: | UAC bypass in files like avemaria |
File information
---
The table below shows additional information about this malware sample such as delivery method and external references.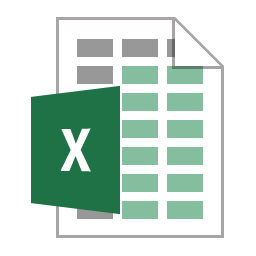 xlsx 132f5ce3c879259992351ae90865928ed508f5a76ab3f97ce6cd624ecccb551d
(this sample)
Delivery method
Distributed via e-mail attachment