MalwareBazaar Database
You are currently viewing the MalwareBazaar entry for SHA256 d70d7499eec43adaa9d908f4df45fbb064a53e488f765ec5a5cb99baf1285389. While MalwareBazaar tries to identify whether the sample provided is malicious or not, there is no guarantee that a sample in MalwareBazaar is malicious.
Database Entry
---
SHA256 hash:

d70d7499eec43adaa9d908f4df45fbb064a53e488f765ec5a5cb99baf1285389

SHA3-384 hash:

56882bc4d390d441dff094042c0668773efef8d3cae155d5ec77b9f82e8bc2d9cbce3a6b313de6c206778c2f33ee7a45

SHA1 hash:

b729fbe5d5642ca5987db47352b134797852d097

MD5 hash:

2958c347433029ff3d06f2e3f32a735b

humanhash:

yellow-high-stream-foxtrot

File name:
PO29062020.xlsm
Download:
download sample
Signature

NetWire

File size:
417'212 bytes
First seen:
2020-06-29 19:51:02 UTC
Last seen:
Never
File type:
xlsm
MIME type:
application/vnd.openxmlformats-officedocument.spreadsheetml.sheet
ssdeep

12288:Lv49w6fyunGthcu8kxP+hkugvq4j+jSGUuS:b49l7AhpxP+hknvLStS

TLSH

DD94232BD298BEDFC6F3EA7D8D049AE7231253DE339478B968588888065F12DC071D55

Reporter
@abuse_ch
Tags:
NetWire

nVpn

RAT

xlsm
Malspam distributing NetWire:
HELO: semf07.mfg.siteprotect.com
Sending IP: 64.26.60.170
From: Shawn McKay <info@vancouvercharters.com>
Reply-To: prepre080@vivaldi.net
Subject: RESENDING: Quotation Needed
Attachment: PO29062020.xlsm
NetWire RAT payload URL:
http://longi.ca/wdfr.exe
NetWire RAT C2:
gold080.ooguy.com:4770 (79.134.225.84)
Pointing to nVpn:
% Information related to '79.134.225.64 - 79.134.225.127'
% Abuse contact for '79.134.225.64 - 79.134.225.127' is 'abuse@your-vpn.network'
inetnum: 79.134.225.64 - 79.134.225.127
netname: YOUR_VPN_NETWORK
country: DE
remarks: ****************************************************
remarks: This subnet belongs to a VPN service provider.
remarks: We protect the right to privacy, which means
remarks: we don't log the activities of our users.
remarks: ****************************************************
admin-c: EH4074-RIPE
tech-c: YVN10-RIPE
status: ASSIGNED PA
abuse-c: YVN10-RIPE
org: ORG-YVN1-RIPE
mnt-by: AF15-MNT
created: 2019-07-19T18:26:38Z
last-modified: 2019-07-19T18:51:28Z
source: RIPE
Yara Signatures
---
| | |
| --- | --- |
| Rule name: | SharedStrings |
| Author: | Katie Kleemola |
| Description: | Internal names found in LURK0/CCTV0 samples |
| | |
| --- | --- |
| Rule name: | win_netwire_auto |
| Author: | Felix Bilstein - yara-signator at cocacoding dot com |
| Description: | autogenerated rule brought to you by yara-signator |
File information
---
The table below shows additional information about this malware sample such as delivery method and external references.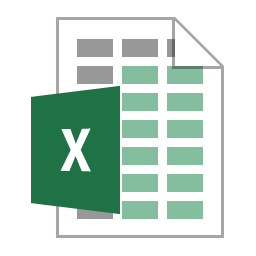 xlsm d70d7499eec43adaa9d908f4df45fbb064a53e488f765ec5a5cb99baf1285389
(this sample)
Delivery method
Distributed via e-mail attachment