MalwareBazaar Database
You are currently viewing the MalwareBazaar entry for SHA256 8f8324aa2244c6ecc4369ef6e5ea25b405ecf48aef96e34cc04c56f6ad240ade. While MalwareBazaar tries to identify whether the sample provided is malicious or not, there is no guarantee that a sample in MalwareBazaar is malicious.
Database Entry
---
SHA256 hash:

8f8324aa2244c6ecc4369ef6e5ea25b405ecf48aef96e34cc04c56f6ad240ade

SHA3-384 hash:

f01e01dc8577ee9905763053707392c87073e817f2286c3274f67b5313e0a2e00141d1a2121ef3b6d8e0216525bc85c6

SHA1 hash:

b0b33d8d031fa4a5d8a45bf2ed37183e4c5fccda

MD5 hash:

cdf6c228fdadc71c3d1765cb110eca43

humanhash:

solar-alpha-failed-kilo

File name:
hoga.exe
Download:
download sample
Signature

MassLogger

File size:
1'256'960 bytes
First seen:
2020-07-31 10:35:20 UTC
Last seen:
2020-08-02 07:34:47 UTC
File type:
exe
MIME type:
application/x-dosexec
imphash

f34d5f2d4577ed6d9ceec516c1f5a744

ssdeep

24576:zTNdTnCFlfsV4Pfqtotowi1ZW1D1h0z6gik9nYYRkJkz:zCFlfvIw4MD/0egik9Y3S

TLSH

3845CF093511C443D2993D31C8AE1F5447A89EAD3643EB27BD5A332BFEA1FE95C021E9

Reporter
@abuse_ch
Tags:

exe

MassLogger
Malspam distributing unidentified malware:
HELO: gasteev.com
Sending IP: 37.49.224.121
From: Jarmila Vymazalová <info@gasteev.com>
Subject: ČOV Vinařice HYDRO order lists
Attachment: scan 0003.xlsm
Unknown payload URL:
https://www.sol-u-ink.com/look/hoga.exe
Intelligence
---
File Origin
Origin country :
CH
Mail intelligence
No data
Vendor Threat Intelligence
Threat name:
MassLogger RAT
Classification:
troj.evad
Machine Learning detection for sample
Tries to detect sandboxes and other dynamic analysis tools (process name or module or function)
Yara detected MassLogger RAT
Threat name:
ByteCode-MSIL.Trojan.AgentTesla
First seen:
2020-07-31 10:37:05 UTC
AV detection:
22 of 31 (70.97%)
Suspicious use of AdjustPrivilegeToken
Suspicious behavior: EnumeratesProcesses
Threat name:
Malicious File
File information
---
The table below shows additional information about this malware sample such as delivery method and external references.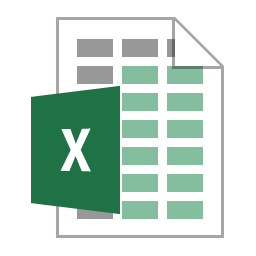 xlsm 5f1546c28e06698400fdb0c307bc82e4ab74ecac4913cbd106648f17a81e02ff

exe 8f8324aa2244c6ecc4369ef6e5ea25b405ecf48aef96e34cc04c56f6ad240ade
(this sample)
Delivery method
Distributed via web download