MalwareBazaar Database
You are currently viewing the MalwareBazaar entry for SHA256 8d9a34f51bcef521b4dad284038743c1cce9b9481d558225e33add85c4c9173b. While MalwareBazaar tries to identify whether the sample provided is malicious or not, there is no guarantee that a sample in MalwareBazaar is malicious.
Database Entry
---
SHA256 hash:

8d9a34f51bcef521b4dad284038743c1cce9b9481d558225e33add85c4c9173b

SHA3-384 hash:

f59357068055a6fedd591cf6054418347aa6f39c66d7b24909216a19f35544f26e264e7e1c67e7bfdd4cf47ee9e2e6cb

SHA1 hash:

20aa89a8d2cb83226065e4ecf97799409f9fd2ae

MD5 hash:

ad085c2d0b11bd6268b5cf5e1f86c6d2

humanhash:

sweet-emma-eight-nuts

File name:
bin 1.xls
Download:
download sample
Signature

FormBook

File size:
187'392 bytes
First seen:
2020-07-31 10:22:32 UTC
Last seen:
Never
File type:
xls
MIME type:
application/vnd.ms-excel
ssdeep

3072:Pk3hOdsylKlgryzc4bNhZFGzE+cL2knEv7W495jlNgZ0rAA5rqapJwXqfRuyAWsM:Pk3hOdsylKlgryzc4bNhZF+E+W2knu7a

TLSH

2D04F1A2B596E816D70B07750BA11110BF3BFC00B391A24A32F4BB071B715BD9E63DE6

Reporter
@abuse_ch
Tags:
FormBook

xls
Malspam distributing FormBook:
HELO: cloudhost-150218.us-midwest-1.nxcli.net
Sending IP: 104.207.254.25
From: Mr. Engin TOPTAS <procurement_company@europe.com>
Subject: Confirmation of samples
Attachment: bin 1.xls
FormBook payload URL:
https://a.uguu.se/qkuriw.jpg
Intelligence
---
File Origin
Origin country :
FR
Mail intelligence
Vendor Threat Intelligence
Creates HTML files with .exe extension (expired dropper behavior)
Document contains an embedded VBA with functions possibly related to ADO stream file operations
Document contains an embedded VBA with functions possibly related to HTTP operations
Document exploit detected (creates forbidden files)
Threat name:
Script-Macro.Downloader.EncDoc
First seen:
2020-07-31 01:32:58 UTC
AV detection:
15 of 31 (48.39%)
Yara Signatures
---
| | |
| --- | --- |
| Rule name: | SharedStrings |
| Author: | Katie Kleemola |
| Description: | Internal names found in LURK0/CCTV0 samples |
File information
---
The table below shows additional information about this malware sample such as delivery method and external references.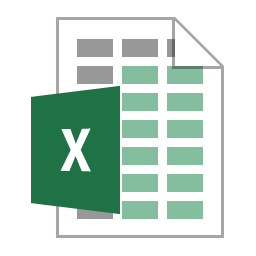 xls 8d9a34f51bcef521b4dad284038743c1cce9b9481d558225e33add85c4c9173b
(this sample)
Delivery method
Distributed via e-mail attachment