MalwareBazaar Database
You are currently viewing the MalwareBazaar entry for SHA256 3c321c5bdc82d554ea695bb5927a9c23ffa7dd9301fabc68981ad4e0ac956a51. While MalwareBazaar tries to identify whether the sample provided is malicious or not, there is no guarantee that a sample in MalwareBazaar is malicious.
Database Entry
---
SHA256 hash:

3c321c5bdc82d554ea695bb5927a9c23ffa7dd9301fabc68981ad4e0ac956a51

SHA3-384 hash:

8500375b551bd0f77cf5010952a8bd9533d5fddc203be9a4d92a70fc5649060c165dd15ff1465d38299145181778856c

SHA1 hash:

9ee2b02b3bc95d1ecaf9699198474e63c7b6d367

MD5 hash:

557d7d397e7566fde718dd615add8e67

humanhash:

music-edward-echo-purple

File name:
INV3677290.xlsx
Download:
download sample
Signature

NanoCore

File size:
612'352 bytes
First seen:
2020-06-30 07:14:24 UTC
Last seen:
Never
File type:
xlsx
MIME type:
application/encrypted
ssdeep

12288:QWslYNYsOHfN3gvF7AtwR26l3lhZsUEet/p5X4ZW+dWpR:FZK13gt7AtwR26BjC/et/pWrdWp

TLSH

0AD4238274D1DF2BE8A61CB84B69147C1D2DFC929B8AC0C5530D7728153CABCB79BB64

Reporter
@cocaman
Tags:
NanoCore

xlsx
Malicious email
From: "sales"<ealmonte@travers.com>
Received: from smtp3.cortmot-trading.cf (smtp3.cortmot-trading.cf [45.66.250.10])
Date: Tue, 30 Jun 2020 05:20:24 +0200
Subject: Pending Order #23741202-00
Attachment: INV3677290.xlsx
Yara Signatures
---
| | |
| --- | --- |
| Rule name: | SharedStrings |
| Author: | Katie Kleemola |
| Description: | Internal names found in LURK0/CCTV0 samples |
File information
---
The table below shows additional information about this malware sample such as delivery method and external references.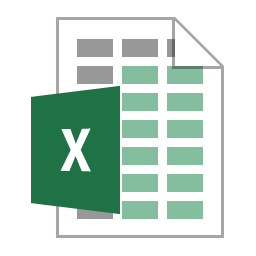 xlsx 3c321c5bdc82d554ea695bb5927a9c23ffa7dd9301fabc68981ad4e0ac956a51
(this sample)
Delivery method
Distributed via e-mail attachment