MalwareBazaar Database
You are currently viewing the MalwareBazaar entry for SHA256 3a12068f2e8db89de560110edc5c93a29f92fd01cc51a5f4bfb14c12a862e84b. While MalwareBazaar tries to identify whether the sample provided is malicious or not, there is no guarantee that a sample in MalwareBazaar is malicious.
Database Entry
---
SHA256 hash:

3a12068f2e8db89de560110edc5c93a29f92fd01cc51a5f4bfb14c12a862e84b

SHA3-384 hash:

05fdfd980a881bfa431ca5c866d663bb859c4a12e3b7a11d76b0bb35460652fa786679a0ee119bfe9da38436e719d4c6

SHA1 hash:

f968d84ce60f50168cbc63e0cbaa3fbcc00995e0

MD5 hash:

1580e540ad5fbaca156c0f63129c22fc

humanhash:

coffee-comet-eleven-echo

File name:
263673.xls
Download:
download sample
Signature

Dridex

File size:
91'648 bytes
First seen:
2020-06-29 19:27:09 UTC
Last seen:
Never
File type:
xls
MIME type:
application/vnd.ms-excel
ssdeep

1536:Bx90Fwm4IrHPvQF5n1XFWTnp+8fbhxuEApOgRh8amq0xVJ:790HrHPY3n1Xcrphf9xLeOgRrmNVJ

TLSH

8E930132FB345112FBB6EE3CC2375C26EF551F91925769A39B613710283BD8127226CA

Reporter
@abuse_ch
Tags:
Dridex

xls
Malspam distributing unidentified malware:
HELO: replysstrangesecurebest.us
Sending IP: 194.150.215.7
From: Annemarie Emily <merchandise@replysstrangesecurebest.us>
Reply-To: bre@thegroomingnetwork.com
Subject: You have a package coming.
Attachment: 263673.xls
Unknown payload URL:
http://grryse.com/ximility.exe
Yara Signatures
---
| | |
| --- | --- |
| Rule name: | SharedStrings |
| Author: | Katie Kleemola |
| Description: | Internal names found in LURK0/CCTV0 samples |
File information
---
The table below shows additional information about this malware sample such as delivery method and external references.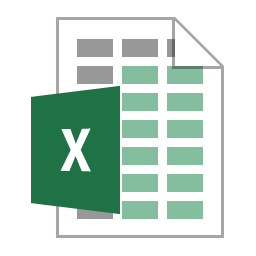 xls 3a12068f2e8db89de560110edc5c93a29f92fd01cc51a5f4bfb14c12a862e84b
(this sample)
Delivery method
Distributed via e-mail attachment