MalwareBazaar Database
You are currently viewing the MalwareBazaar entry for SHA256 39f4fa7ffcf9d992c076261fe06338f72c2436e5903e1acb0bd7e111036fc627. While MalwareBazaar tries to identify whether the sample provided is malicious or not, there is no guarantee that a sample in MalwareBazaar is malicious.
Database Entry
---
SHA256 hash:

39f4fa7ffcf9d992c076261fe06338f72c2436e5903e1acb0bd7e111036fc627

SHA3-384 hash:

3a6cf9ced46610551f85b05952d09cd13a8cbe28f3fe1a3c42d91683cbd38a511523035657394aa54e96ee14aab5efe5

SHA1 hash:

a5431ef3c1b09653b9849782baa224a655219b6d

MD5 hash:

7e0becc6c23c266197380a8efd8bbe6b

humanhash:

apart-seventeen-one-october

File name:
TT USD.xls
Download:
download sample
Signature

Loki

File size:
337'920 bytes
First seen:
2020-07-31 09:25:19 UTC
Last seen:
Never
File type:
xls
MIME type:
application/vnd.ms-excel
ssdeep

6144:TxEtjPOtioVjDGUU1qfDlavx+W2QnA7Zc33nRGtUjc6iUcTjyVgMeWeAfm1egr/V:j8BGKjcygMep1egr/yzMIz8L

TLSH

1274E1B4F964C802C55587394CDAA6B1332FFD814EF54A0B3246F76E2B33A454B63A47

Reporter
@abuse_ch
Tags:
Loki

xls
Malspam distributing Loki:
HELO: mx.minimed.ru
Sending IP: 188.128.7.42
From: Akaun <ctt@treza.com.mx>
Subject: Pembayaran
Attachment: TT USD.xls
Loki payload URL:
https://irregnancised.com/ftiloe/KHFOPL.exe
Loki C2:
http://104.223.143.234/coconut/Panel/Panel/five/fre.php
Intelligence
---
File Origin
Origin country :
FR
Mail intelligence
Vendor Threat Intelligence
Classification:
troj.adwa.spyw.expl.evad
Binary is likely a compiled AutoIt script file
Contains functionality to register a low level keyboard hook
Document contains an embedded VBA macro which may execute processes
Document contains an embedded VBA macro with suspicious strings
Document contains an embedded VBA with hexadecimal encoded strings
Document contains VBA stomped code (only p-code) potentially bypassing AV detection
Document exploit detected (creates forbidden files)
Document exploit detected (drops PE files)
Document exploit detected (process start blacklist hit)
Document exploit detected (UrlDownloadToFile)
Installs a global keyboard hook
Machine Learning detection for sample
Office process drops PE file
Queries sensitive BIOS Information (via WMI, Win32_Bios & Win32_BaseBoard, often done to detect virtual machines)
Queries sensitive network adapter information (via WMI, Win32_NetworkAdapter, often done to detect virtual machines)
Sample uses process hollowing technique
Sigma detected: MS Office Product Spawning Exe in User Dir
Snort IDS alert for network traffic (e.g. based on Emerging Threat rules)
Tries to harvest and steal browser information (history, passwords, etc)
Tries to harvest and steal ftp login credentials
Tries to harvest and steal Putty / WinSCP information (sessions, passwords, etc)
Tries to steal Mail credentials (via file access)
Threat name:
Script-Macro.Trojan.Ymacco
First seen:
2020-07-31 06:21:19 UTC
AV detection:
13 of 31 (41.94%)
Office macro that triggers on suspicious action
Yara Signatures
---
| | |
| --- | --- |
| Rule name: | SharedStrings |
| Author: | Katie Kleemola |
| Description: | Internal names found in LURK0/CCTV0 samples |
File information
---
The table below shows additional information about this malware sample such as delivery method and external references.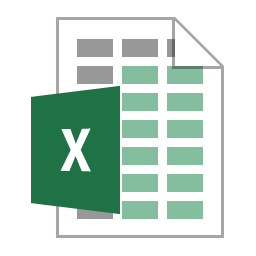 xls 39f4fa7ffcf9d992c076261fe06338f72c2436e5903e1acb0bd7e111036fc627
(this sample)
Delivery method
Distributed via e-mail attachment