MalwareBazaar Database
You are currently viewing the MalwareBazaar entry for SHA256 1e4e6b2604f324b4f5fcef8a191297f00852bf763fec9f9d7762cf564b528bef. While MalwareBazaar tries to identify whether the sample provided is malicious or not, there is no guarantee that a sample in MalwareBazaar is malicious.
Database Entry
---
SHA256 hash:

1e4e6b2604f324b4f5fcef8a191297f00852bf763fec9f9d7762cf564b528bef

SHA3-384 hash:

feed46b744db510737ba865b1956de5742a6e111595fef78d65b0d073b8d38ef89c7f79186479fcbfe9d8499cde24451

SHA1 hash:

513023d6a2c721b6320e03238cb3c3ec045d456e

MD5 hash:

03b5f09b442e54ebe2de2b91d19399c9

humanhash:

lion-ack-fanta-washington

File name:
UOD_0.xls
Download:
download sample
Signature

TrickBot

File size:
383'488 bytes
First seen:
2020-06-30 06:21:50 UTC
Last seen:
2020-06-30 07:01:22 UTC
File type:
xls
MIME type:
application/vnd.ms-excel
ssdeep

6144:xk3hbdlylKsgqopeJBWhZFVE+W2NdAZr3iXm0KyqxE6T58OYbiZw0c7YKN5RVLTZ:emB9E87Xc7YKrRVLlPhPNn

TLSH

B984AC96EE15CA26DBE582358F9355E0571EFC0052360B0FAAD1B7373FAE5619E0E0C2

Reporter
@abuse_ch
Tags:
TrickBot

xls
Unknown payload URL:
https://feedingyourhealth.com/oprawilson/opwasaythatthisverygoodinfo.php
Yara Signatures
---
| | |
| --- | --- |
| Rule name: | SharedStrings |
| Author: | Katie Kleemola |
| Description: | Internal names found in LURK0/CCTV0 samples |
File information
---
The table below shows additional information about this malware sample such as delivery method and external references.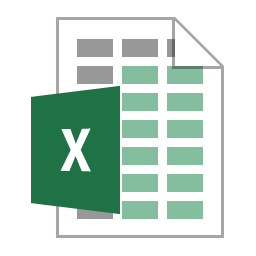 xls 1e4e6b2604f324b4f5fcef8a191297f00852bf763fec9f9d7762cf564b528bef
(this sample)
Delivery method
Distributed via e-mail attachment