MalwareBazaar Database
You are currently viewing the MalwareBazaar entry for SHA256 09d2b8f86f136cb14832e9a4de582c239c698044adcc8d12d6195f5eff78ccab. While MalwareBazaar tries to identify whether the sample provided is malicious or not, there is no guarantee that a sample in MalwareBazaar is malicious.
Database Entry
---
SHA256 hash:

09d2b8f86f136cb14832e9a4de582c239c698044adcc8d12d6195f5eff78ccab

SHA3-384 hash:

eb87887a3c4c61aaa1fb23cd22ab574a7e7ce43a4bcc6c90df19f1cb18b5a2e490a19ba6a65c76b17ebf73581de962a5

SHA1 hash:

4c986607a941900d9d8804aa351dcab0cc4de224

MD5 hash:

27eb25e6fbbbd37115055ecc4b557c53

humanhash:

edward-sad-south-cup

File name:
Original shipping documents.xlsx
Download:
download sample
Signature

Loki

File size:
420'472 bytes
First seen:
2021-09-28 04:48:51 UTC
Last seen:
Never
File type:
xlsx
MIME type:
application/encrypted
ssdeep

6144:fQOdpdVnGAWCDj4TvvuX2sNNtN+Por6ouj38cawe5kA0t8+yWENL/XfOmPKI:4O7cvCbNtUzP3jmiA06+l6Xf5

TLSH

T16494224A71C2EFB7E9AF24F08100952D68B5FD551BAA4F35D84A7B744238369F8E0D31

Reporter
@fabjer
Tags:
Loki

xlsx
Office OLE Information
---
This malware samples appears to be an Office document. The following table provides more information about this document using oletools and oledump.
OLE dump
Sections: 6
Detection: VelvetSweatshop
The following OLE sections have been found using oledump:
| Section ID | Section size | Section name |
| --- | --- | --- |
| 1 | 64 bytes | DataSpaces/DataSpaceInfo/StrongEncryptionDataSpace |
| 2 | 112 bytes | DataSpaces/DataSpaceMap |
| 3 | 208 bytes | DataSpaces/TransformInfo/StrongEncryptionTransform/Primary |
| 4 | 76 bytes | DataSpaces/Version |
| 5 | 413304 bytes | EncryptedPackage |
| 6 | 224 bytes | EncryptionInfo |
Intelligence
---
File Origin
Origin country :

US
Mail intelligence
No data
Vendor Threat Intelligence
File name:
Original shipping documents.xlsx
Analysis date:
2021-09-28 04:51:46 UTC
Tags:
encrypted
opendir
exploit
CVE-2017-11882
loader
trojan
lokibot
stealer
Note:
ANY.RUN is an interactive sandbox that analyzes all user actions rather than an uploaded sample
File type:
application/vnd.openxmlformats-officedocument.spreadsheetml.sheet
File Type:
OOXML Excel File with Embedding Objects in Encrypted Excel File
Macro Execution Coercion
Detected a document that appears to social engineer the user into activating embedded logic.
Document With No Content
Document contains little or no semantic information.
Classification:
troj.spyw.expl.evad
Antivirus detection for URL or domain
C2 URLs / IPs found in malware configuration
Detected unpacking (changes PE section rights)
Detected unpacking (overwrites its own PE header)
Drops PE files to the user root directory
Found malware configuration
Malicious sample detected (through community Yara rule)
Office equation editor drops PE file
Office equation editor starts processes (likely CVE 2017-11882 or CVE-2018-0802)
Sigma detected: Droppers Exploiting CVE-2017-11882
Sigma detected: EQNEDT32.EXE connecting to internet
Sigma detected: Execution from Suspicious Folder
Sigma detected: File Dropped By EQNEDT32EXE
Snort IDS alert for network traffic (e.g. based on Emerging Threat rules)
Tries to harvest and steal browser information (history, passwords, etc)
Tries to harvest and steal ftp login credentials
Tries to harvest and steal Putty / WinSCP information (sessions, passwords, etc)
Tries to steal Mail credentials (via file access)
Tries to steal Mail credentials (via file registry)
Yara detected aPLib compressed binary
Threat name:
Document-OLE.Exploit.CVE-2017-11882
First seen:
2021-09-28 04:49:07 UTC
AV detection:
13 of 44 (29.55%)
Tags:
family:lokibot
spyware
stealer
trojan
Checks processor information in registry
Enumerates system info in registry
Modifies Internet Explorer settings
Suspicious behavior: AddClipboardFormatListener
Suspicious use of AdjustPrivilegeToken
Suspicious use of SetWindowsHookEx
Suspicious use of WriteProcessMemory
Reads user/profile data of web browsers
Uses the VBS compiler for execution
Blocklisted process makes network request
C2 Extraction:
http://checkvim.com/ga14/fre.php
http://kbfvzoboss.bid/alien/fre.php
http://alphastand.trade/alien/fre.php
http://alphastand.win/alien/fre.php
http://alphastand.top/alien/fre.php

File information
---
The table below shows additional information about this malware sample such as delivery method and external references.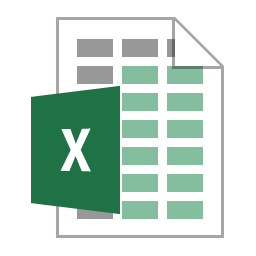 xlsx 09d2b8f86f136cb14832e9a4de582c239c698044adcc8d12d6195f5eff78ccab
(this sample)
Delivery method
Distributed via e-mail attachment